"I so enjoy using your soap.  Makes me wish I have five bathrooms and three kitchen sinks, so I could use more of your wonderful soaps each day!  You have a marvelously-unique art soap!"

Carrie Kelley  Liberty Lake, WA:

"I have had the pleasure of enjoying Pure Heart glycerin soaps. The soaps are not only moisturizing but also beautiful. From flowers, ducks, fish, or barn yard animals --- these soaps are entirely made of glycerin. The artist who creates these wonderful soaps --- Shari ---- is one of the most genuine, lovely, kind and creative women I've ever had the priviledge to know. I am certain that anyone who purchases Shari's Pure Heart Soaps will be entirely satisfied and happy with her marvelous and delightful product."

Sincerely,

Carrie Kelley  (as posted on her http://pureheartsoap.etsy.com purchase)

"Great soaps in a good price! The animals are cute and the soaps are big and impressive. Thanks so much"     Atara W,   Israel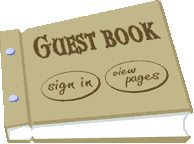 Susan                                                            

 Absolutely love it ... fragrance throughout the soap, nice soft lather, long lasting, wonderful light fragrance left on the skin after use. I tend to be very picky about soaps and this is just about the best I've purchased; the beautiful prettyness of the soap is very nice bonus! 

 Jennifer Hanson                                                                                         

 My son Duke, now 4 years old, has had severe eczema since he was born. So we were instructed by our pediatrician and dermatologist to only bathe him when absolutely necessary. Well, I couldn't stand that , every newborn needs to be cleaned and smelling like baby powder. Well we tried to be as compliant as we could, but he still suffered and would cry and fidget all the time. So we went back to the dermatologist and she prescribed potent steroid creams which we had to continue using on a regular basis until we happened to go to the Spokane Custer's Craft show and found Pure Heart Soap, and she was so nice to give Duke small bars of her soap to try. This was a god sent, because since switching to this soap only, Duke has not had any relapses with his eczema and can now bathe when ever necessary!!!!!!!!! Thank you So Much, Jennifer & Duke 

 Newman Lake, Wa. 

 Charity Reisenauer                          

 "I came across this amazing soap at a local craft fair. I wanted a natural soap that my two boys could use and not bother their sensitive skin. So I bought a couple of bars and boy did my kids love them! The designs and smells are fantastic. My boys skin has been great and we have no more dry skin or rashes from bad soap. I tell all my friends about this great product..."

Charity,Ashley,Nick,Matthew Reisenauer 

  From: colton,wa 

My UP TO DATE feedback comments from numerous customers here:

Custer's 44th Annual Christmas Arts & Crafts Show

Nov. 16-17-18 2018 at Spokane Expo & Fair

Current shows are the Spring & Fall Jim Custer Craft Shows in Spokane only. Please shop online or contact me direct for local sales. Thanks! 

PureHeart Reviews & Craft Show Schedule

UPCOMING CRAFT SHOWS 2018

Nov 15th: To my valued customers: Due to an emergency surgery, I had to cancel my participation in the Custer craft show as well as close my Etsy stores until cleared by doctor. I may still be able to deliver your Christmas orders if you email me direct now at pureheartsoap@hotmail.com so I can contact you once I am clear to work again. Orders are first come first made. Blessings !